Buyline
At TV Beds Northwest, we want to ensure that everyone can create a bedroom that matches their style and personality, not just their budget. That's why we have partnered up with Buyline Finance to offer interest-free credit.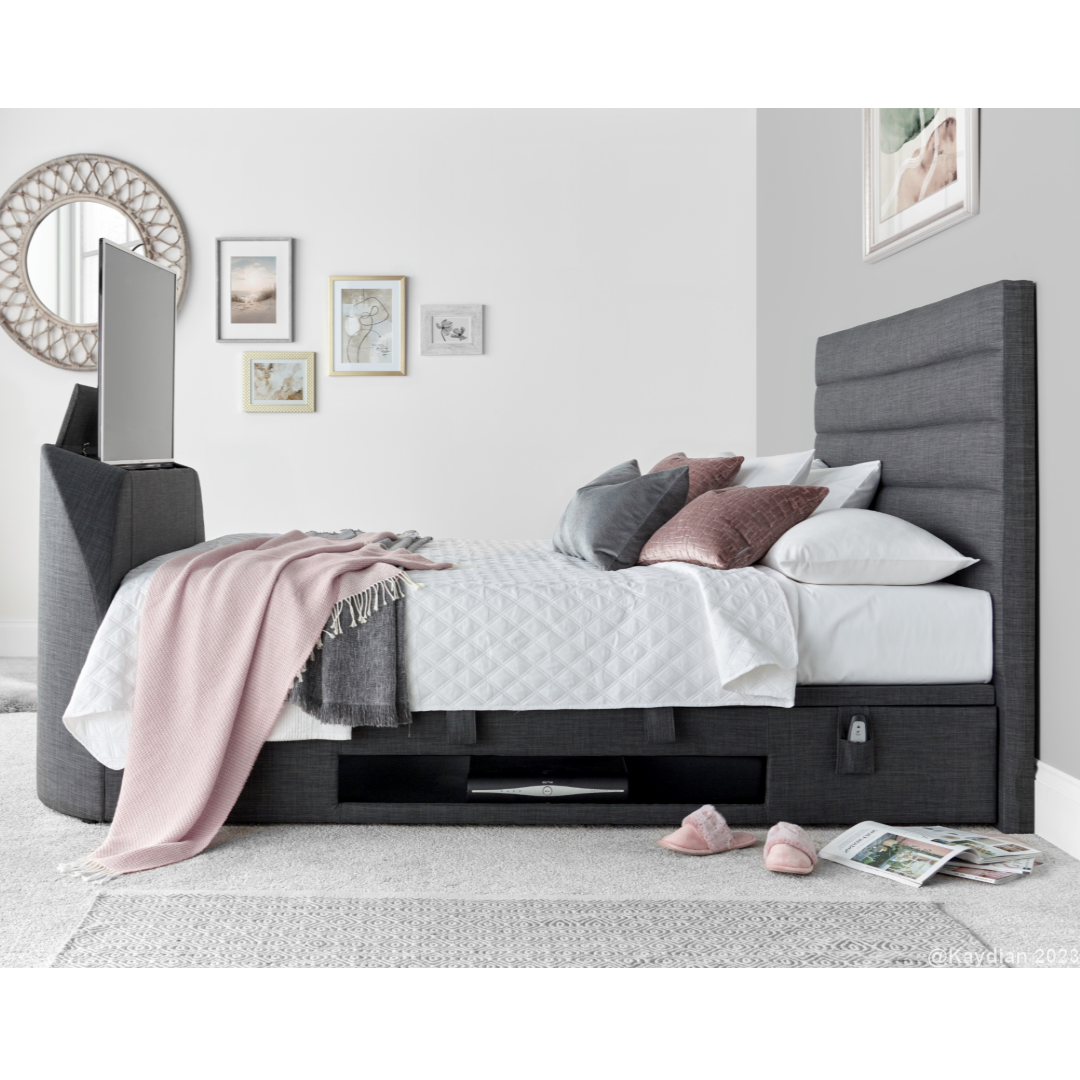 Interest-free Credit
Whether it's upgrading your bedside drawers, or bringing home the dream bedroom package of a mattress, TV and TV Bed Frame, Buyline offers 0% interest-free credit for any type of product. credit for every type of product.
Apply for interest-free credit and get an answer quickly. Enjoy fixed monthly payments with no interest and no processing fees.
Enjoy the benefits
Simplicity 

When you're applying for interest-free credit, our process is quick and easy.

Flexibility

It's your product — on your terms. Select how you pay and spread out your payments over 9, 11 or 12 months.

Affordability

With a flexible payment schedule, and the option to pay an upfront deposit, you can afford to refresh your bedroom right here, right now.
Collapsible content
Do you offer finance options or Interest-free credit?​

We have partnered up with Buyline finance to now offer our customers a new 0% interest free way to pay.

We also have Klarana and Paypal credit which are available on the payment screen at checkout.
What products can I use Interest-free credit for?​

You can use a the Interest-free credit on all our products. Please note that installation and return collection if required are not included in the loan amount when applying for the credit.
I want to return or exchange an article I purchased with Interest-free credit?​

You can return any TV Beds Northwest purchased with our Interest-free credit, in line with our refunds policy. The refund will be processed by Buyline finance against your finance agreement in place, a refund is not issued by the store .

Please contact us should you find you need to return the items and we will ensure to help you.
Why choose TV Beds Northwest?
Why Choose TV Beds Northwest ?
Based in Bury, Greater Manchester, TV Beds Northwest started out as a small family run business named Bury Beds Ltd. We opened our showroom doors to the local public in 2009 and we are still going strong today. TV Beds are the market we pride ourselves on, our knowledge & eye for detail ensure we can direct our customers to the perfect purchase.
At our showroom, you will find a wide range of affordable branded mattresses next to our selection of luxury TV Beds and Bed frames.
So why choose us?
* We still are a family run business, this means you will always know who you are dealing with from the initial contact to the after sales care.
* We are still keeping our overheads low to ensure we can offer competitive prices without the need for non stop sales.
* We offer Nationwide delivery, and we have a service and repair team available, should the need arise.
* We only deal with high quality products made by the best manufacturers. We want you to come back and tell your friends about us.
* All our TV Beds Come Complete With High Quality Mechanisms.
* All Parts Are Tested To British Domestic Legislation
*All Products Are Manufactured With Compliance To The Ethical Trading Initiative And Are Tested To UK Fire Safety Regulations
* All Materials Comply With British Standards BS852