Regular price
£1,012.00 GBP
Regular price
Sale price
£1,012.00 GBP
Unit price
per
Sale
Sold out
View full details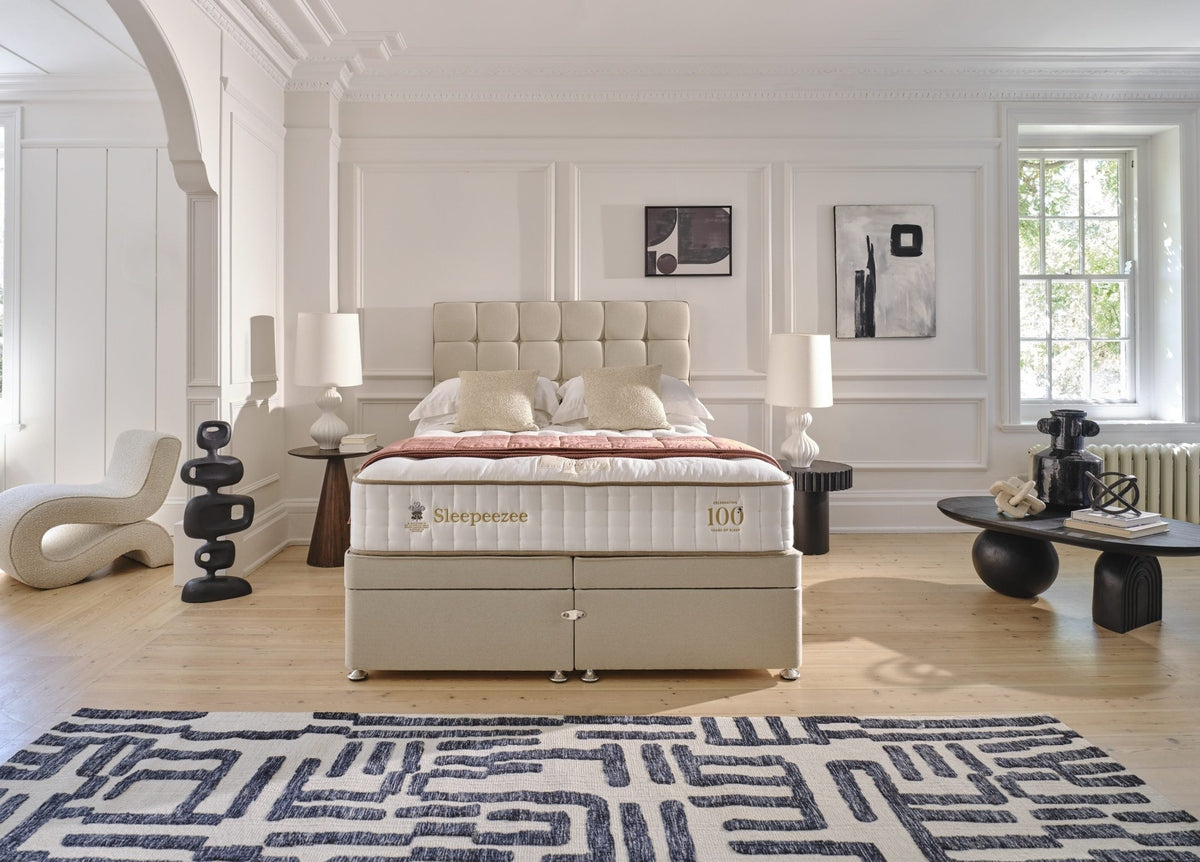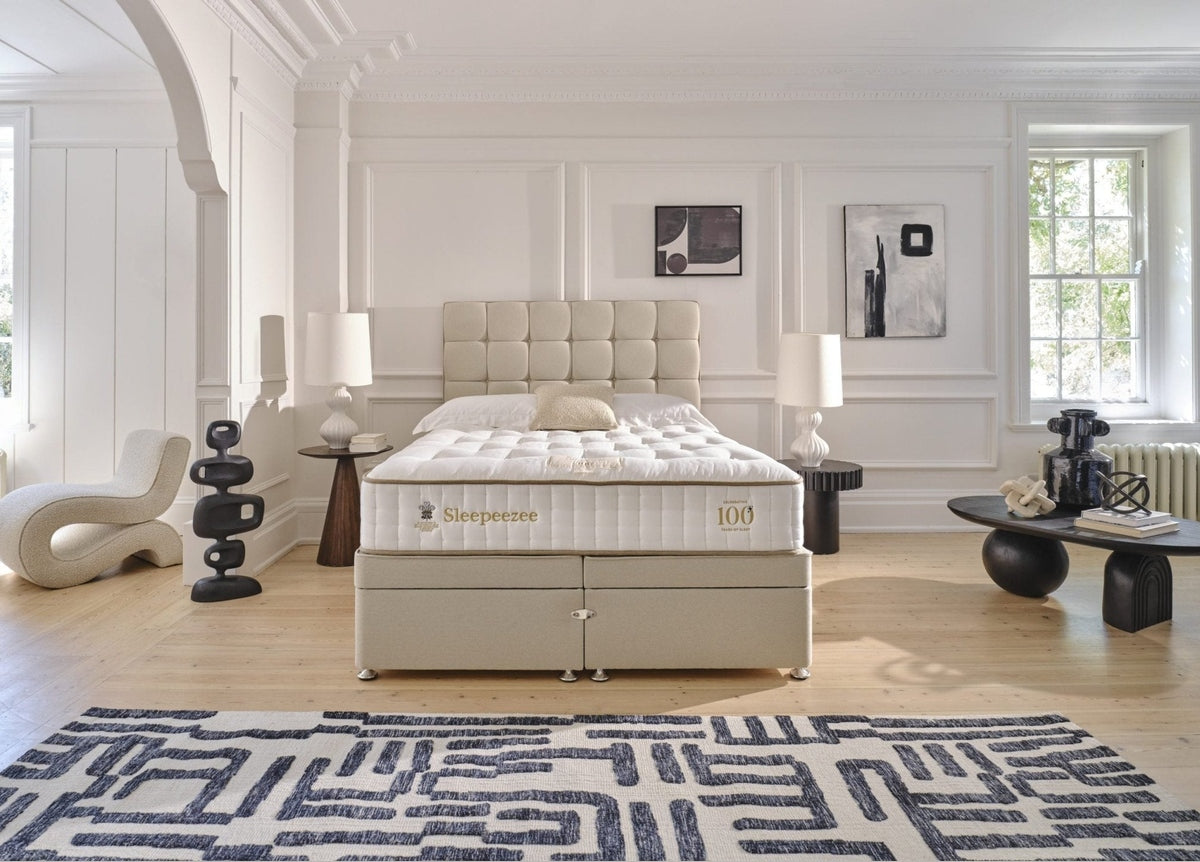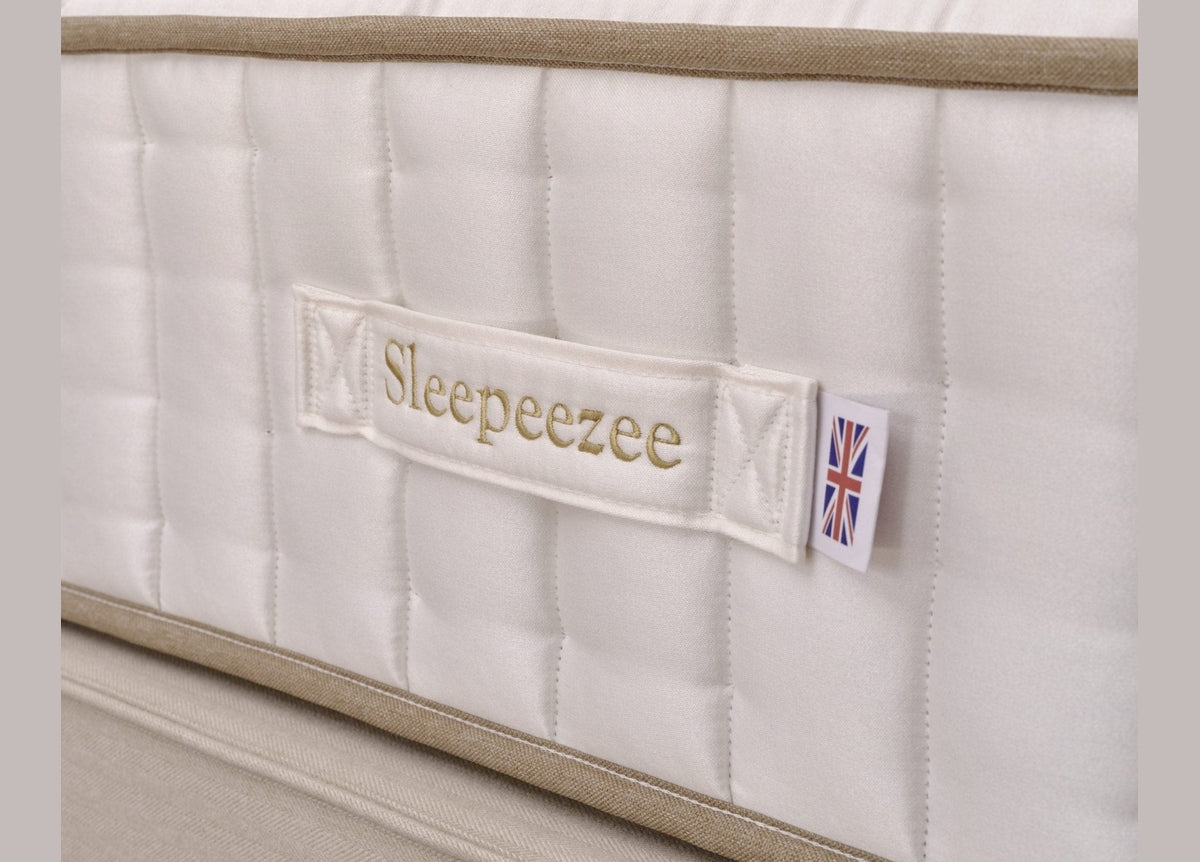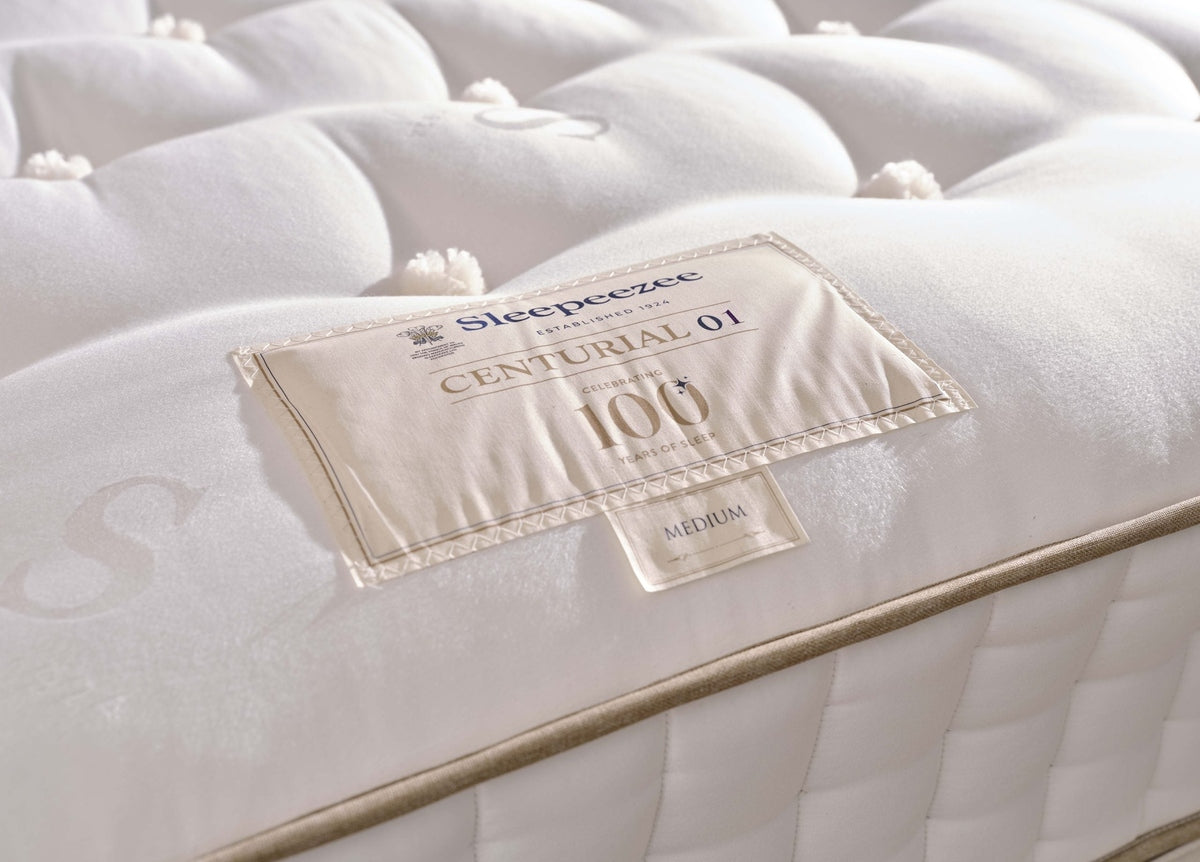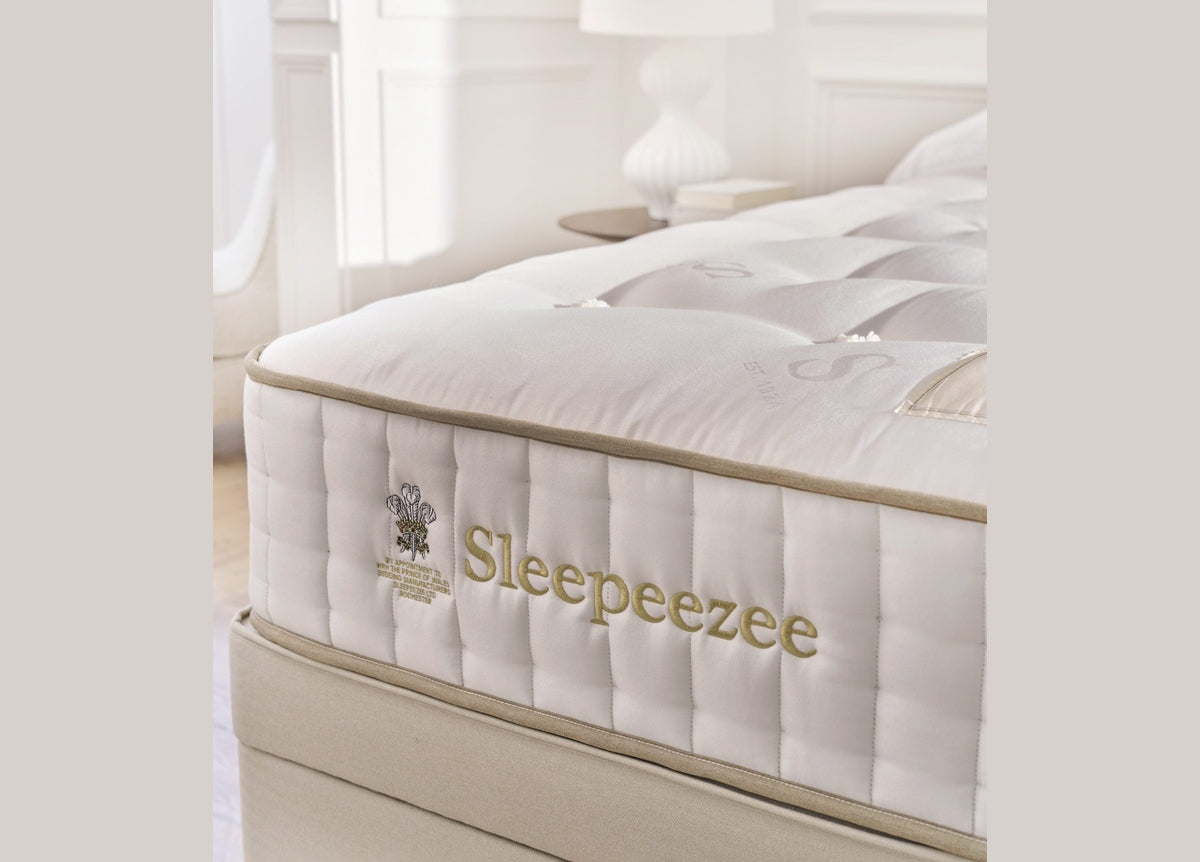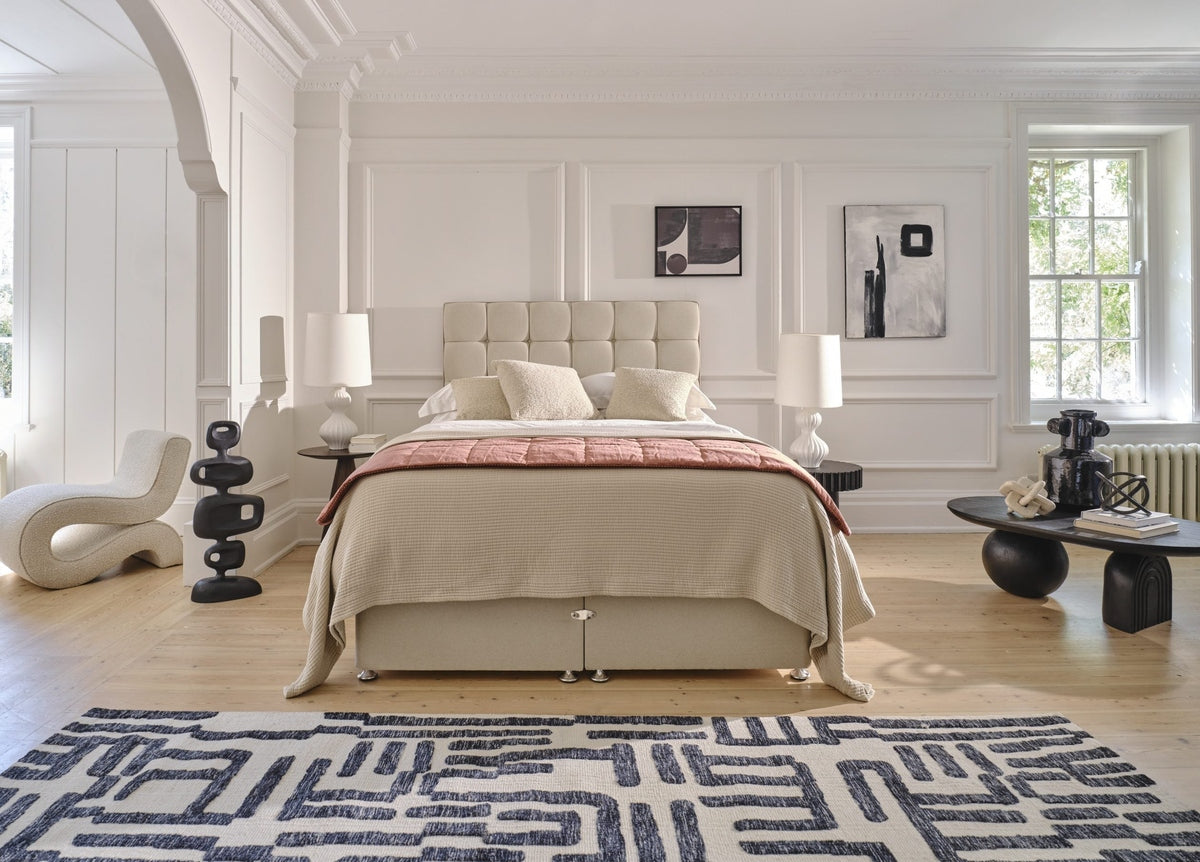 Let us take the stress away

To UK Mainland*

Spread the cost
In celebration of 100 years of Sleepeezee, we present the Centurial 01 4500 Pocket Mattress, designed to provide you with the ultimate sleep experience. In addition to offering unparalleled comfort and support, this mattress is designed with precision and care to ensure that you wake up feeling rejuvenated and refreshed every morning.

There is no doubt that Sleepeezee Centurial 01 4500 Pocket Mattress is a luxurious sleeping surface that combines traditional craftsmanship with modern comfort features.
While it excels in many areas, from support to temperature regulation, it's not a one-size-fits-all solution. This mattress is most suitable for back sleepers due to its firm tension.
More Information
Features

4500 pocketed springs - A combination of mini comfort and traditional pocketed springs that independently adjust to provide comfort and support to all body shapes.

Non turn, easy care mattress - There's no need to turn the mattress over - just rotate head to foot, every month to ensure longevity and continued comfort.

Alpaca wool - Incredibly soft, hypoallergenic and light weight, making it perfect for those with sensitive skin allergies. It also has excellent insulation properties including keeping you cool in Summer and warm in Winter, breathability and pure comfort.

Natural cheviot & British wool - A resilient and natural insulator, natural wool helps to regulate your body temperature, keeping you cool in Summer and warm in winter.

Luxurious damask cover - A sumptuous damask cover provides an uncompromising level of comfort and fabulous and feel to the mattress.

Traditional wool hand tufts - Traditional hand tufting secures the fillings in their correct position and helps to give longevity and consistent comfort to the mattress.

Vents & flag-stitched handles - Vents promote breathability, allowing cool, fresh air to flow through the entire mattress. Handles aid rotation of the mattress when required.



Mattress Dimensions

Single: L 190 cm x W 90 cm x D 26 cm
Small Double: L 190 cm x W 120 D 26 cm
Double: L 190 cm x W 135 cm x D 26 cm
King: W 150 cm x L 200 cm x D 26 cm
Super King: W 180 cm x L 200 cm x D 26 cm
2 x 3'0 Super King Size (Zip & Link): W: 90 cm x L 200 cm x D 26 cm
Additional Information

Approved by the National Bed Federation
Fire Resistant
Handcrafted in the UK
Firmness rating - Firm

Delivery

We will confirm the delivery time on receipt of your order in accordance with the manufacturer's guidelines.

On all our own stock items, we aim to deliver within 5-7 days. However, some manufacturers' standard delivery times for bed frames and mattresses in the UK are between 5-20 working days after confirmation of payment (delivery terms are based on stock availability).

Next Day delivery service is available with Kaydian Products.

It is essential that we have your mobile phone number when processing your order, since this is key when arranging delivery. Unfortunately, we cannot dispatch an order without one.

A member of our team or one of our couriers will contact you to confirm the delivery day and a dedicated delivery time slot if necessary. The customer is responsible for ensuring that someone is home to receive delivery. It would be appreciated if you let our team or the courier know right away if delivery cannot be made. Failure to accept delivery can result in return visit charges.

Our deliveries are made by a dedicated two-man team who take them to the room of your choice. All items are sent via dedicated courier service that always requires a signature. Please always check all boxes are present and undamaged before signing.
Additional charges may apply to certain areas of South Wales & Scotland
Guarantee

Find out more about your Sleepeezee Guarantee here.

At Sleepeezee they are confident that their beds are made to the highest standards.

Therefore they offer a ten-year guarantee on all their mattresses.

All products are designed and made from the highest quality materials.

For further information on individual manufacturer warranties and guarantees please check out our warranties section at the bottom of the page.

TV Beds Northwest and our associated manufacturers reserve the right to refuse service with any defect if:

1. The defect is due to causes other than faulty materials or workmanship.
2. The item is soiled and in an unsanitary condition.
3. Any of the terms and conditions are not followed in full.